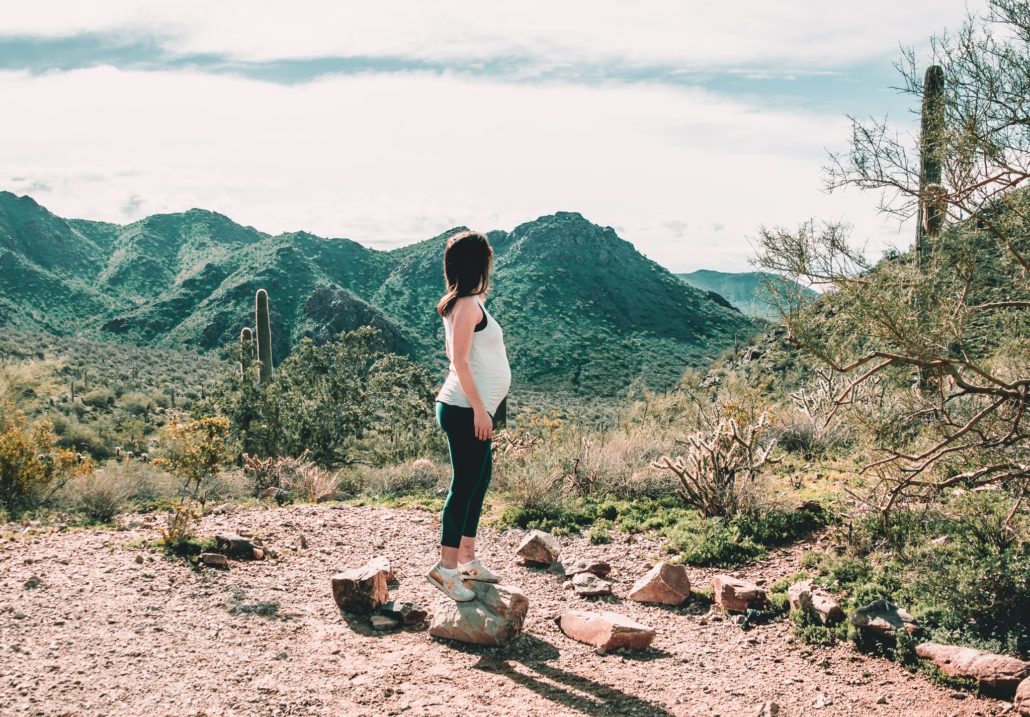 Buying maternity clothes has always been an internal battle for me. I found during pregnancy #1, I started needing full on maternity clothes between Month 5 and 6. That works out to be about 4 months of actually wearing maternity clothes. It's such a short time, but there does come a point where nothing in my closet fit! So instead of buying a whole new wardrobe, I ended up buying the essentials – mix and match work clothes (I work in a Corporate environment, so I did need clothes that fit the office vibe), a go-to pair of skinny jeans, leggings, a few dresses for special occasions (like my baby shower) and activewear. I was also primarily pregnant during the Winter, so black leggings and baggy sweaters were a big part of my pregnancy wardrobe.
For pregnancy #2, I followed the same approach. I bought a few new items to add to the mix with a focus on the basics. I tend to have the best luck for maternity basics at The Gap & Old Navy. They have great layering pieces, like tanks, work pants, and sweaters, and also a lot of options for leggings and workout wear. For a recent trip to Arizona, I bought a new workout set – the Old Navy Maternity High Rise Compression Crops and Maternity Breath On Mesh-Back Tank (both pictured). Rob & I hiked the McDowell Sonoran Preserve Gateway Trail – a 4 mile loop through the mountains (read more about the trip to Scottsdale here). The Old Navy Maternity Workout Wear was not only super affordable, but was so comfortable for the long hike! This duo will definitely be in heavy rotation for the remainder of my pregnancy.
I also brought JCrew New Balance Sneakers, which I've had for awhile now. They are the best mix of stylish and functional. I wore these on the plane so I only had to bring one pair of sneakers for the trip.