I am always on the hunt for a destination that is just as exciting for my 15-month old as it is for me and my visit this weekend to Buttonwood Farm checked all the boxes. The farm is located in the quaint town of Griswold, a 45-minute drive from central CT and has fields upon fields of sunflowers, historic stonewalls, farm animals, and homemade ice cream. I geeked out over the sunflower fields and Elle was in awe over the cows and our hayride around the farm. There was even a tractor pulling around a small train (in the shape of cows of course) so the little ones could go on their own special ride.
This week, July 21st – 29th, the farm hosts Sunflowers for Wishes – an event raising money for the Make a Wish Foundation. Every summer the farm plants over 300,000 sunflower blooms on 14 acres of their property to sell with 100% of the proceedings going to Make a Wish.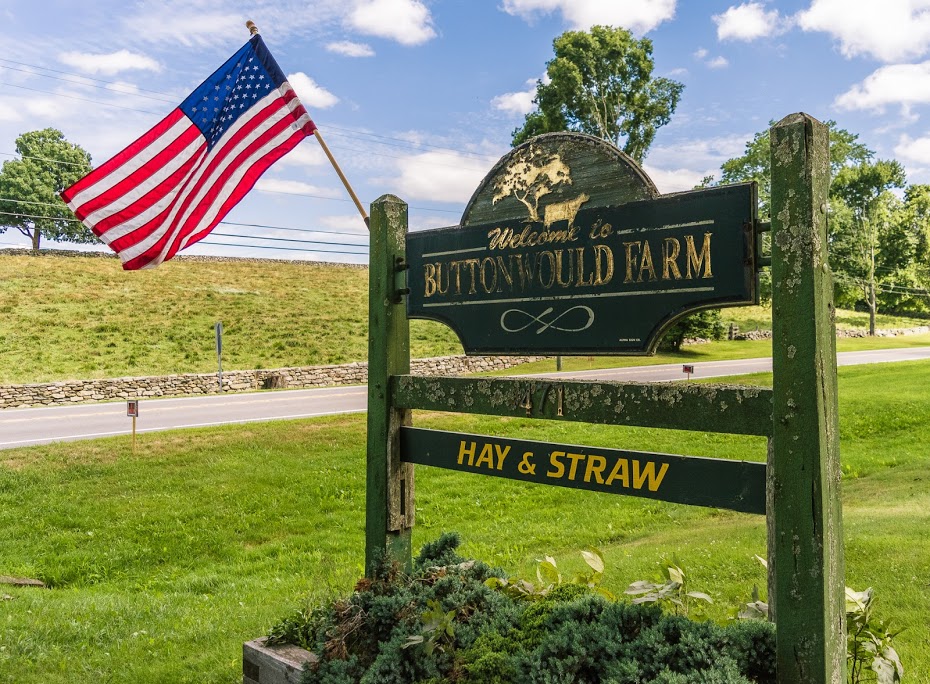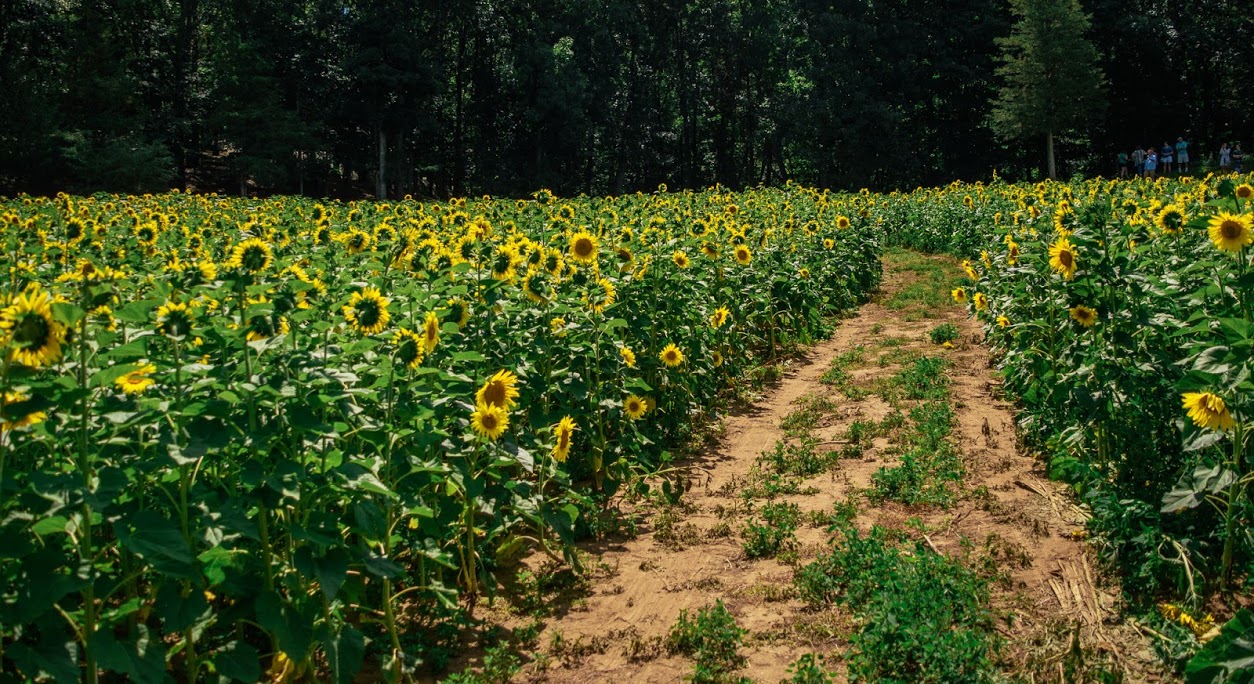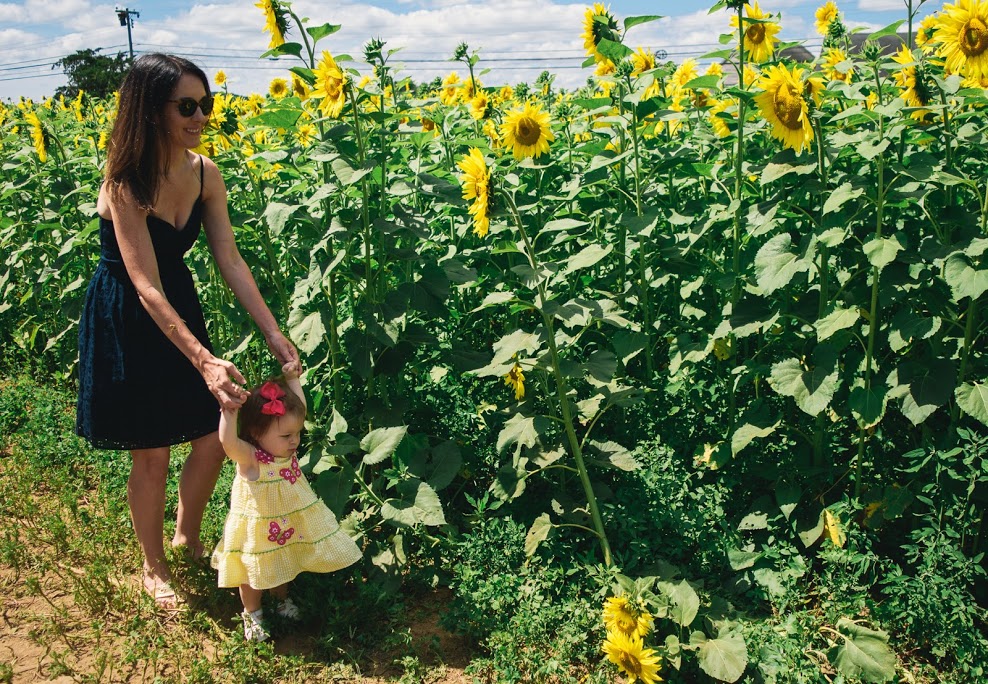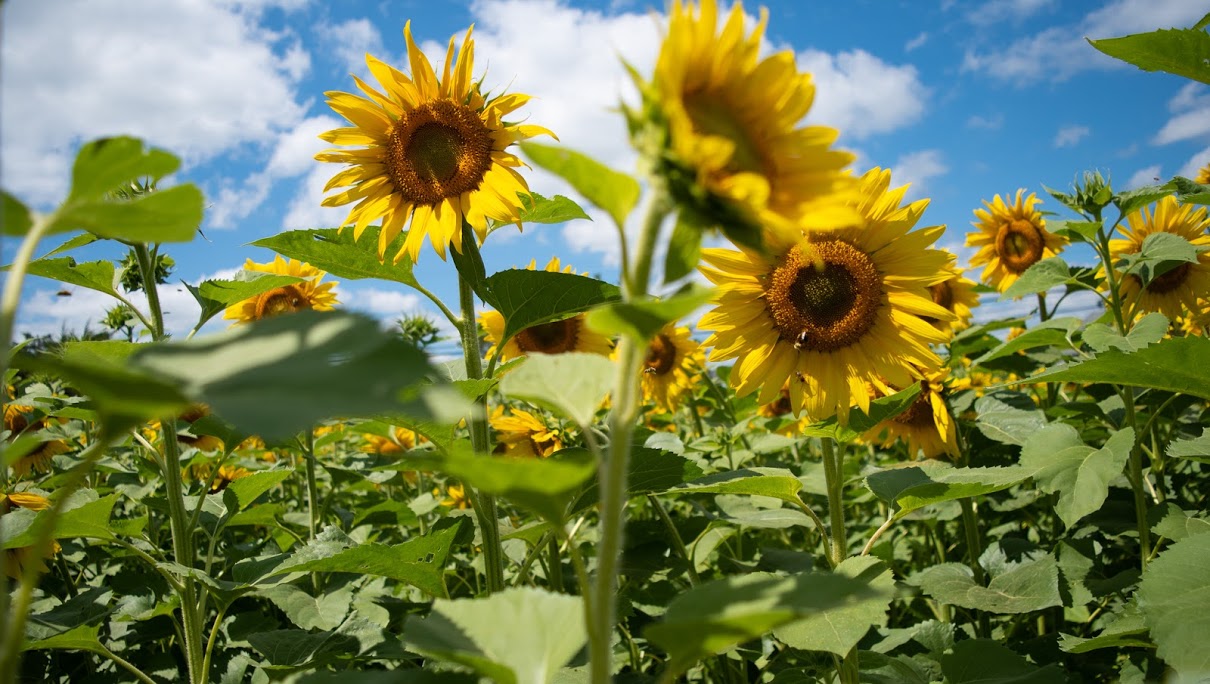 The farm hosts hayrides to bring you around the property ($5 for adults). The first stop on the hayride is the cow farm. Elle had never been that up close and personal with a large animal before so she was completely mesmerized. After feeding the animals, it was on to the sunflower fields – my personal favorite! The tractor stopped right in the middle of the field. There are walking paths in the fields as well, but on the tractor you are higher up and really can see all the sunflower tops.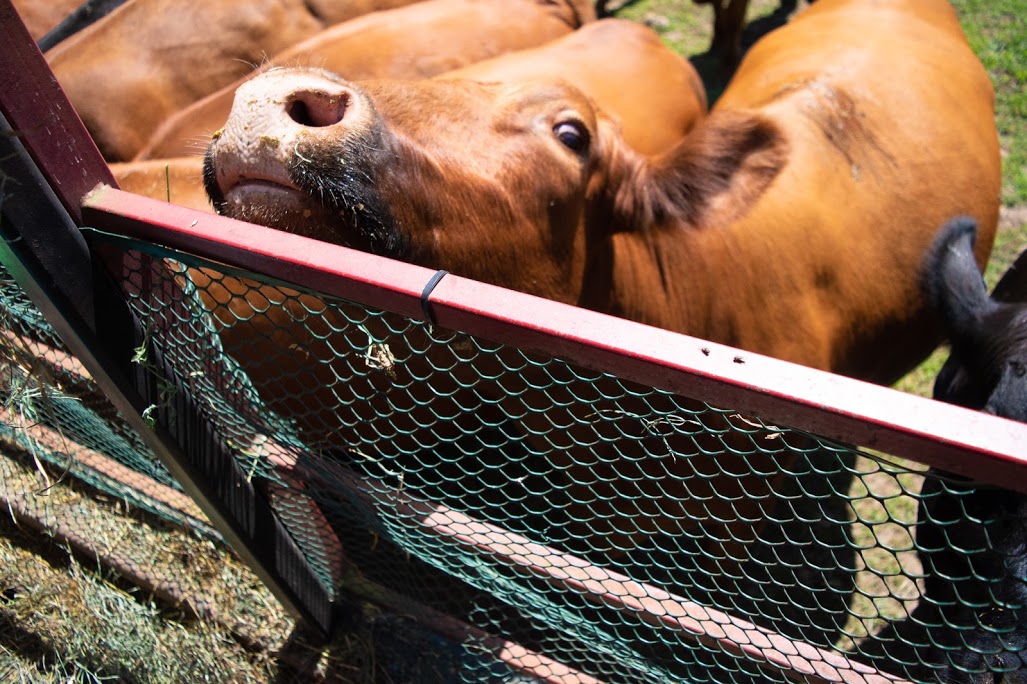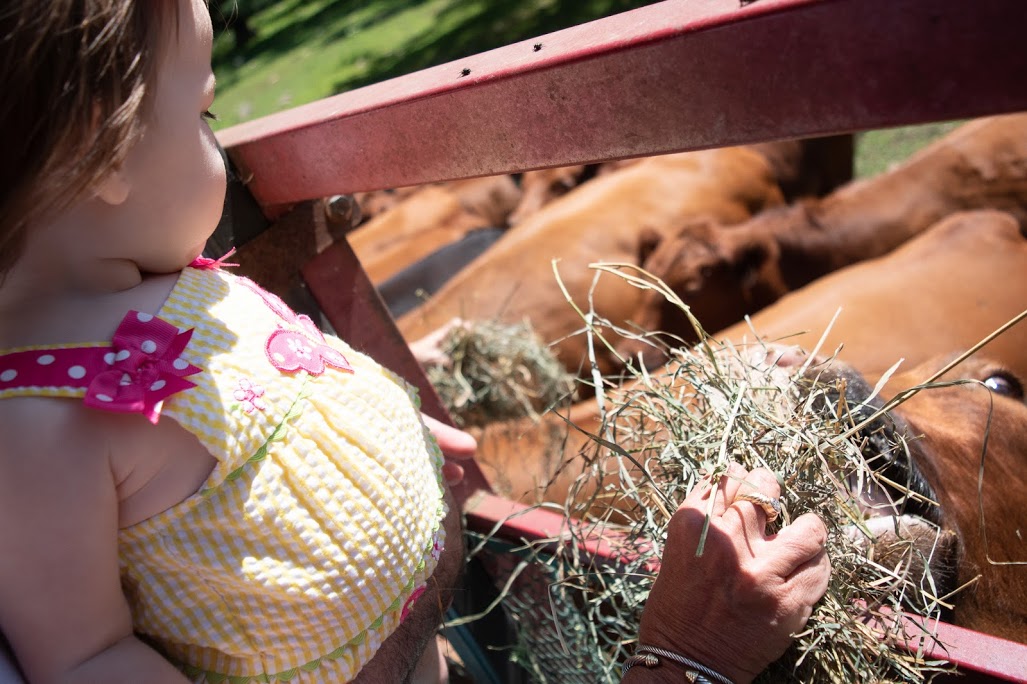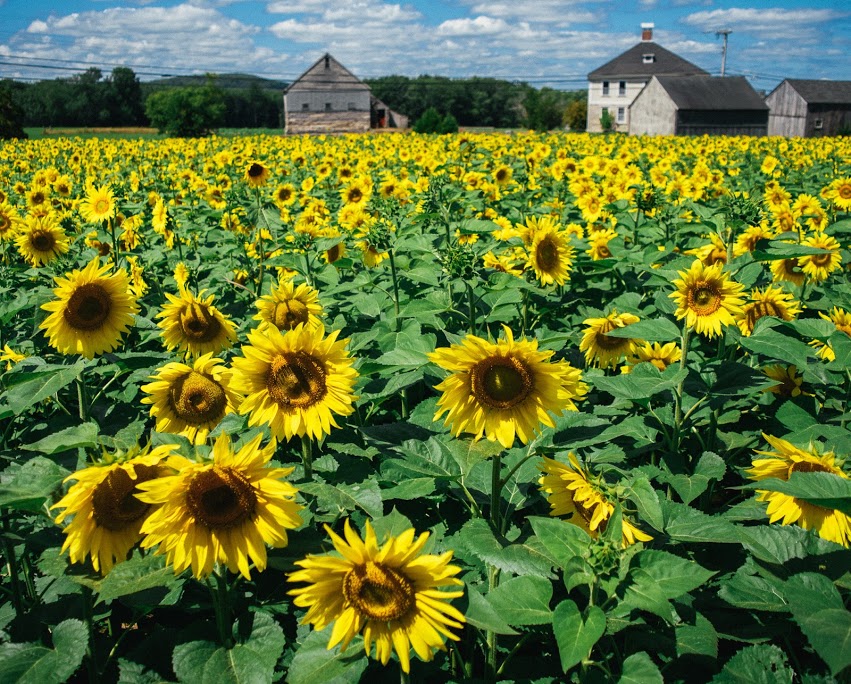 After the hayride, we walked arounds the fields oohing and ahhing over the glorious sunflowers. I've really never seen anything like it! There was one hill at the edge of the property that we were able to climb up and look down on the main field. There is something completely serene about staring out into fields of wild flowers.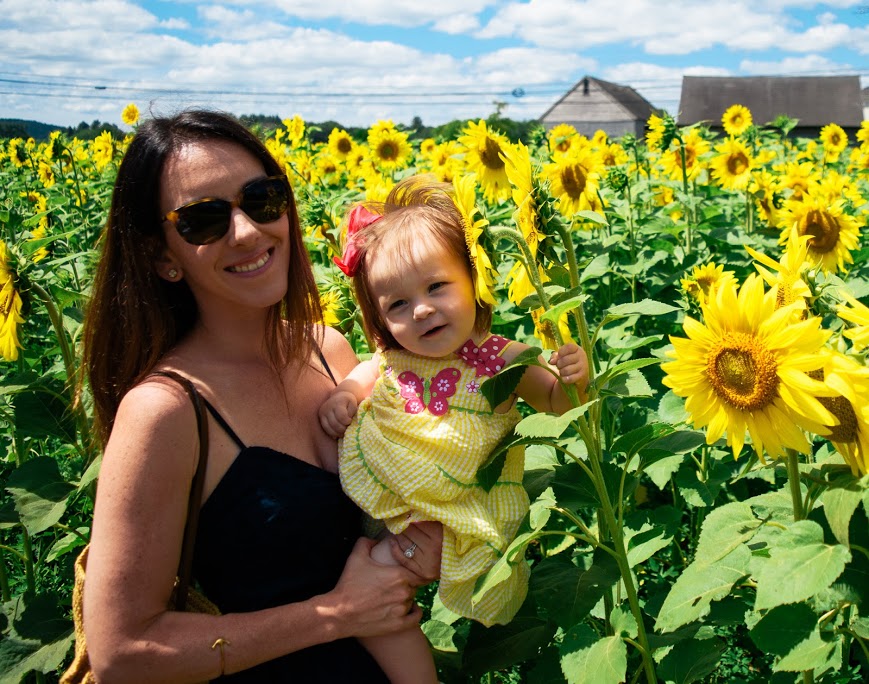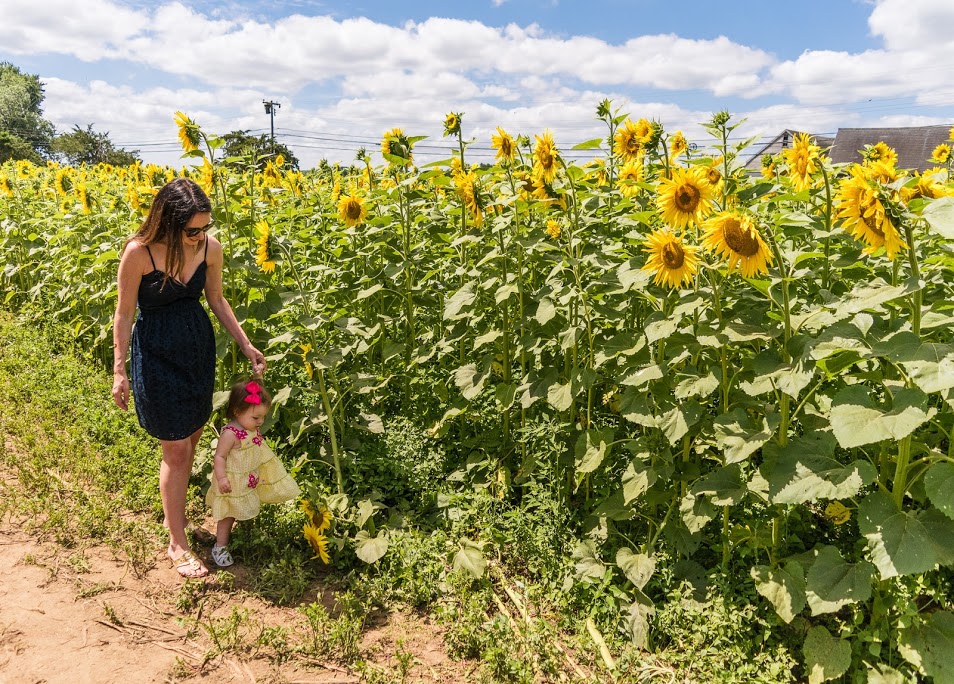 Before we left, we tried the farm's ice cream shop. Everywhere we walked, I would get a whiff of the homemade waffle cones baking. It lured me in! I loved all the unique flavors they offered, like sunflower, peach, and lemon blueberry. I tried the lavender honey – a lavender base with a orange blossom honey swirl. It was light and delicious! Elle was hooked. I bought a few bouquets to take home and we hit the road right in time for nap time!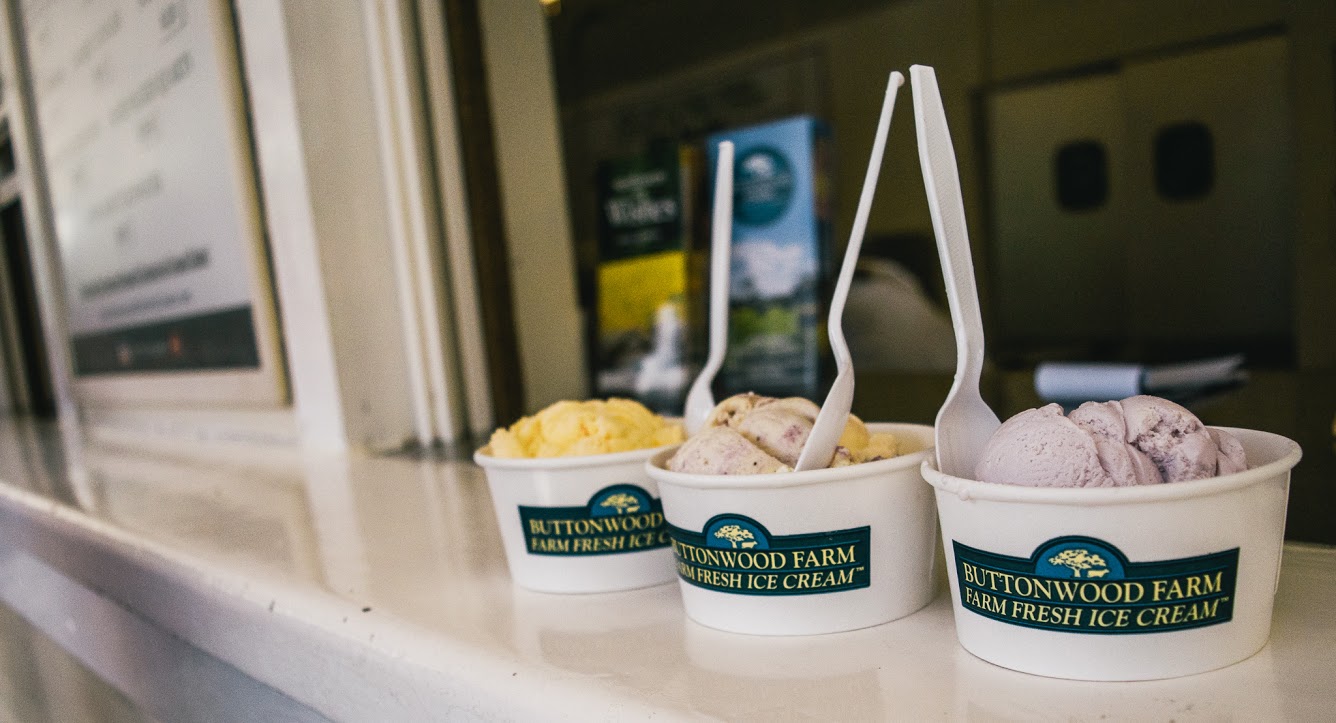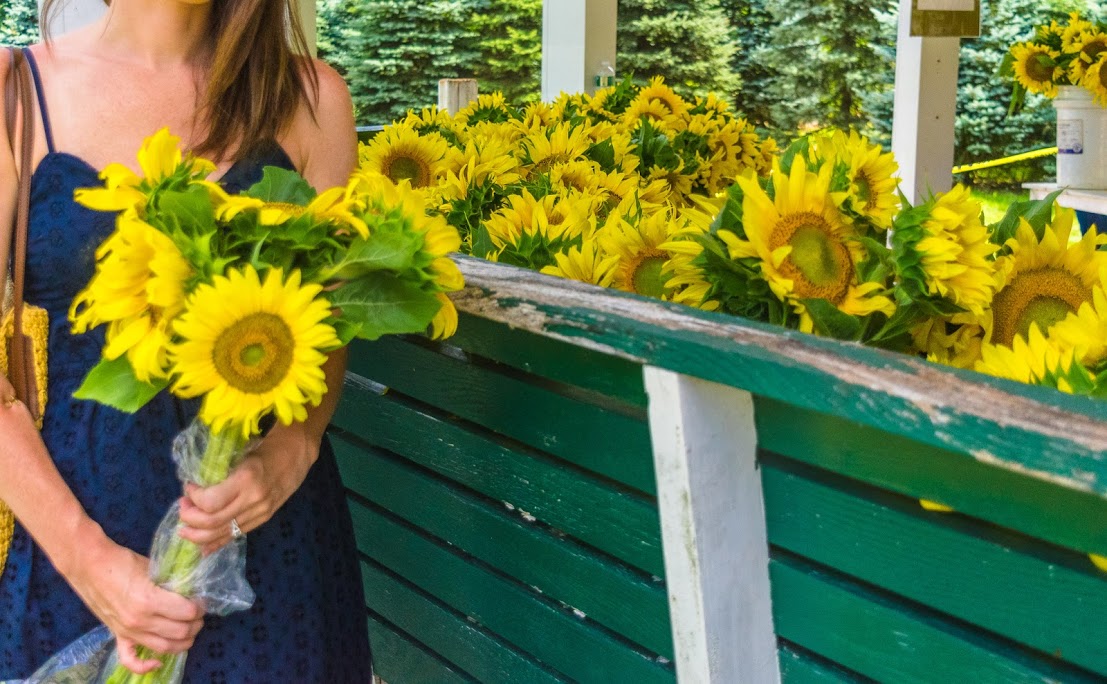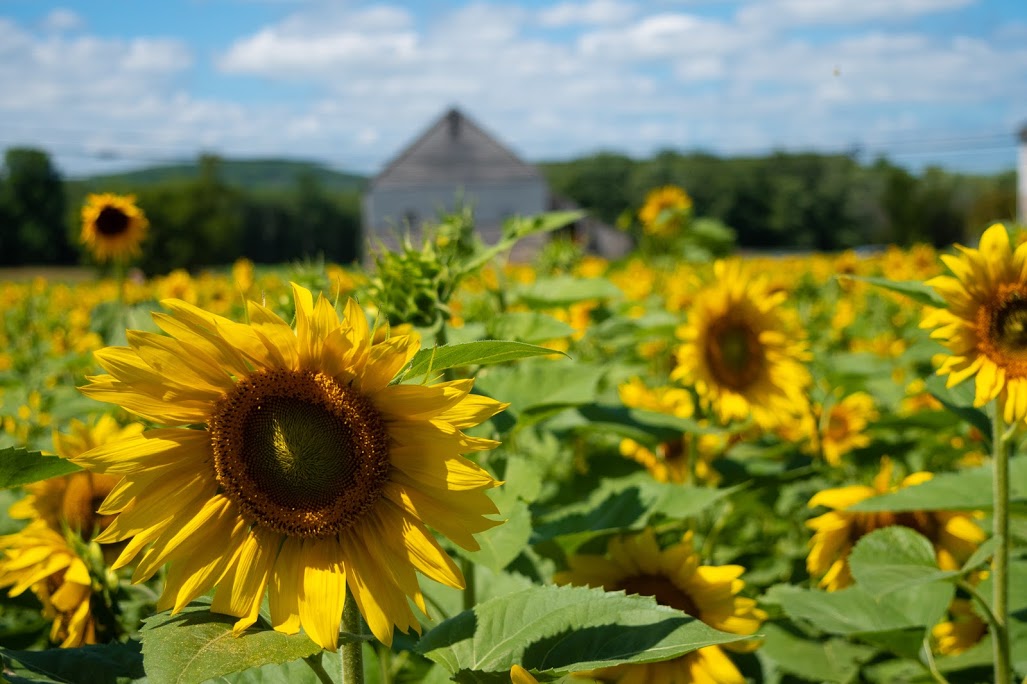 Navy Dress – JCrew Factory