Do you ever feel like a tourist in your own state? That's exactly how I felt exploring Litchfield County. For some reason I hardly ever travel west to this area of the state. Litchfield County is located in northwestern Connecticut and has charming main streets with shops and restaurants, lots of open land, scenic covered bridges, and a whole lot more. While spending a few days here, I felt like I had stepped into an episode of Gilmore Girls as I strolled across the town greens and I loved every second of it. Despite how quaint this area is, there is actually a lot to do depending on what you are interested in.
(1) If You Love A Good Beverage…
There are several wineries that are part of the Connecticut Wine Trail. On this trip, I visited Hopkins Vineyard in Warren which is located across from Lake Waramaug. The property has an upstairs wine bar with views of the lake and a pond in the back with picnic tables for those warm summer days.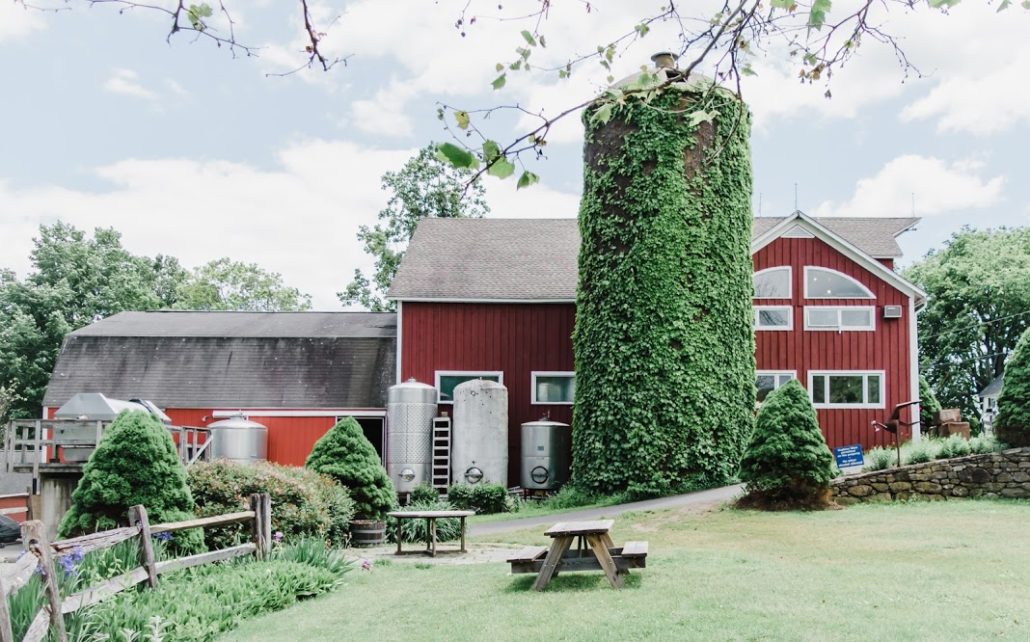 Another must see is Kent Falls Brewing Company. It is located on Camps Roads Farm and has a rustic tasting room with indoor and outdoor seating. Kent Falls is the first farm brewery in CT. There are a lot of good beer options and kids are welcome to run around outside. Check and check!
If bourbon is your jam, the Litchfield Distillery has a charming New England inspired tasting room with vintage rugs, wood accents, and leather couches. The owners of the Distillery were super friendly and we learned so much about the distilling process while we were there. There are tours on the hour and tastings offered of bourbon, gin, and vodka. We also were able to try the Distillery's homemade maple syrup, beef jerky, and vodka lemonade, which was my personal favorite! Rob snagged a bottle of the bourbon so he can make his classic old fashioned and I bought a few vodka lemonades to enjoy at home.
(2) If You Love to Shop…
Across from the Litchfield Town Green is a row of upscale shops and restaurants. We took Lily for a stroll down the main drag stopping in Oliphant, R Derwin Clothiers, Silly Sprout, and CP Farmhouse, and then grabbed a bite at the West Street Grill.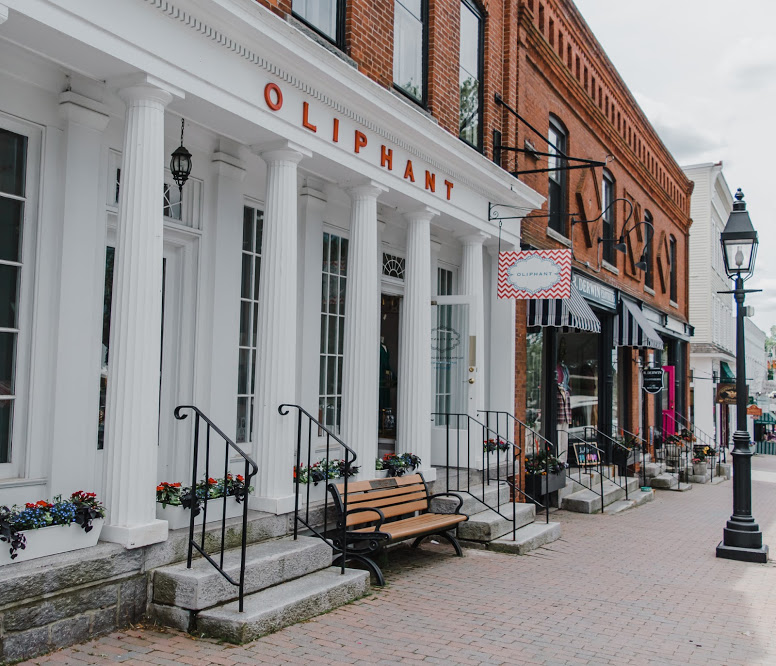 (3) If You Love Some Good Eats…
On our first day exploring Litchfield, we made a quick stop at The Pantry and grabbed lunch to take with us to the winery. The Pantry is in Washington Depot and has fresh sandwiches, cheeses, crackers, and small bites perfect for taking food to go or grabbing a quick bite. The next day we headed to downtown Litchfield and ate at the upscale spot West Street Grill. They were super accommodating of Lily (our newborn). However, there are more casual restaurants on this block that I would of opted for if Elle was with us.
After lunch at West Street Grill, we drove about 10 minutes to the Arethusa Farm Dairy shop in Bantam for some farm fresh ice cream. This is a MUST STOP! The ice cream was some of the best I've tried. The shop also sells fresh cheeses.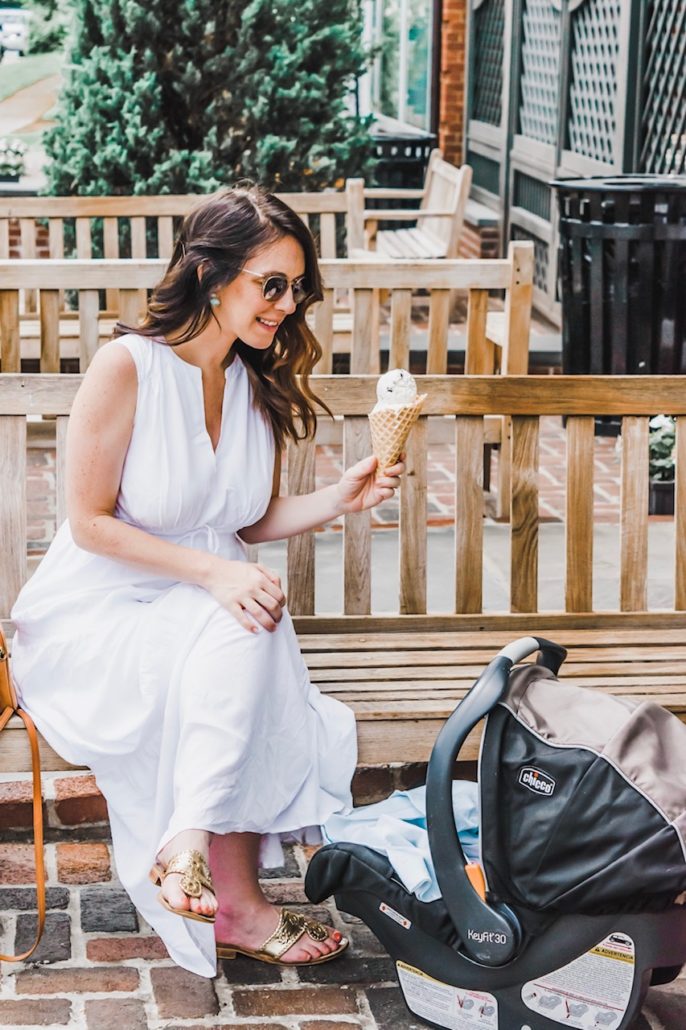 (4) If You Love To Explore and Be Active…
Litchfield County is filled with picturesque landscape. There are dozens of trails worth exploring, including the Henry David Thoreau footbridge – a suspension bridge tucked away in Washington Depot. The bridge features quotes from Mr. Thoreau making it a one of kind hiking experience. Beyond the bridge is 650-acres of preserve trails. Another ideal hiking spot is the Bull's Covered Bridge River Walk which features one of two covered bridges in the state. For a list of all the trails, check out the Visit CT guide.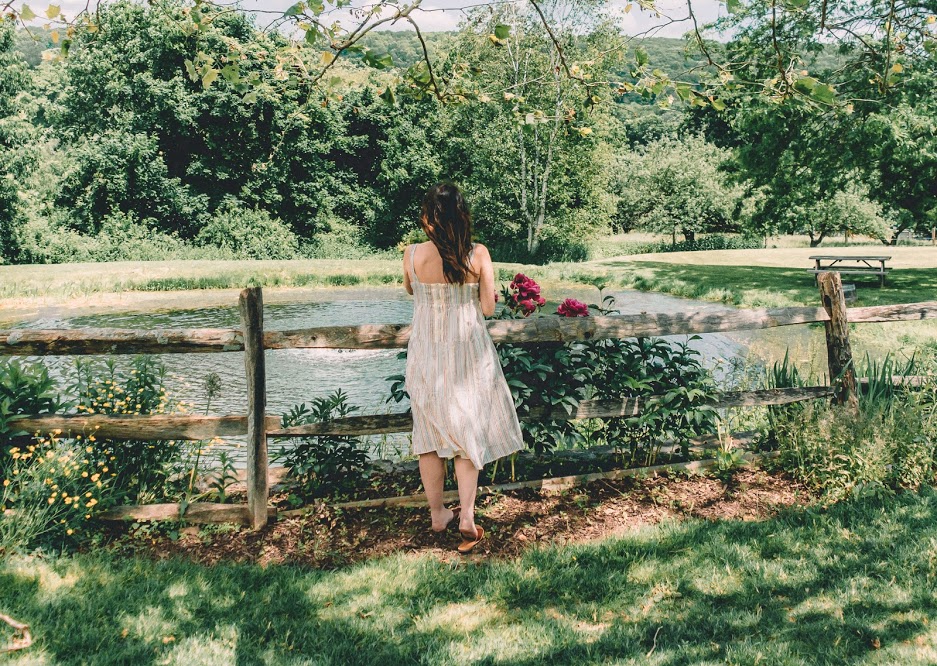 I went to the woods because I wished to live deliberately, to front only the essential facts of life, and see if I could not learn what it had to teach, and not, when I came to die, discover that I had not lived. HDT