For Memorial Day Weekend, Rob & I took the girls to lunch in Noank, Connecticut. Noank is a village in the town of Groton and sits on the mouth of the Mystic River. This tiny village has a long history of boating and fishing and oozes coastal charm with its quaint lobster shacks and expansive water views.
Our first stop in Noank was Ford's Lobster Restaurant. Ford's is located right on the water's edge and is known for…wait for it…LOBSTER! Due to COVID restrictions, Ford's is offering take-out only right now. We called ahead and ordered a lobster roll and clam chowder. The process was very easy and streamlined. I received a text message after our order was placed and a text message once our order was ready. While we waited for our food, Rob & Lily watched the boats pass by and I showed Elle the colorful buoys on the outside of the building. Once I got the text that our food was ready, Ford's brought it outside for curbside pickup. We then drove to a nearby park about a minute down the road. This was a public park with free parking and stone benches. We sat for a little on the benches taking in the views and chowing down on our lobster rolls. They were super fresh and buttery, just the way I like it!
After Elle played with the rocks and waved to every boat passing by, we drove closer to the water admiring the cedar cottages lining the streets with their beautifully manicured yards. While driving around, we spotted Abbott's Lobster, another seaside restaurant on the Mystic River. This spot is next on my list!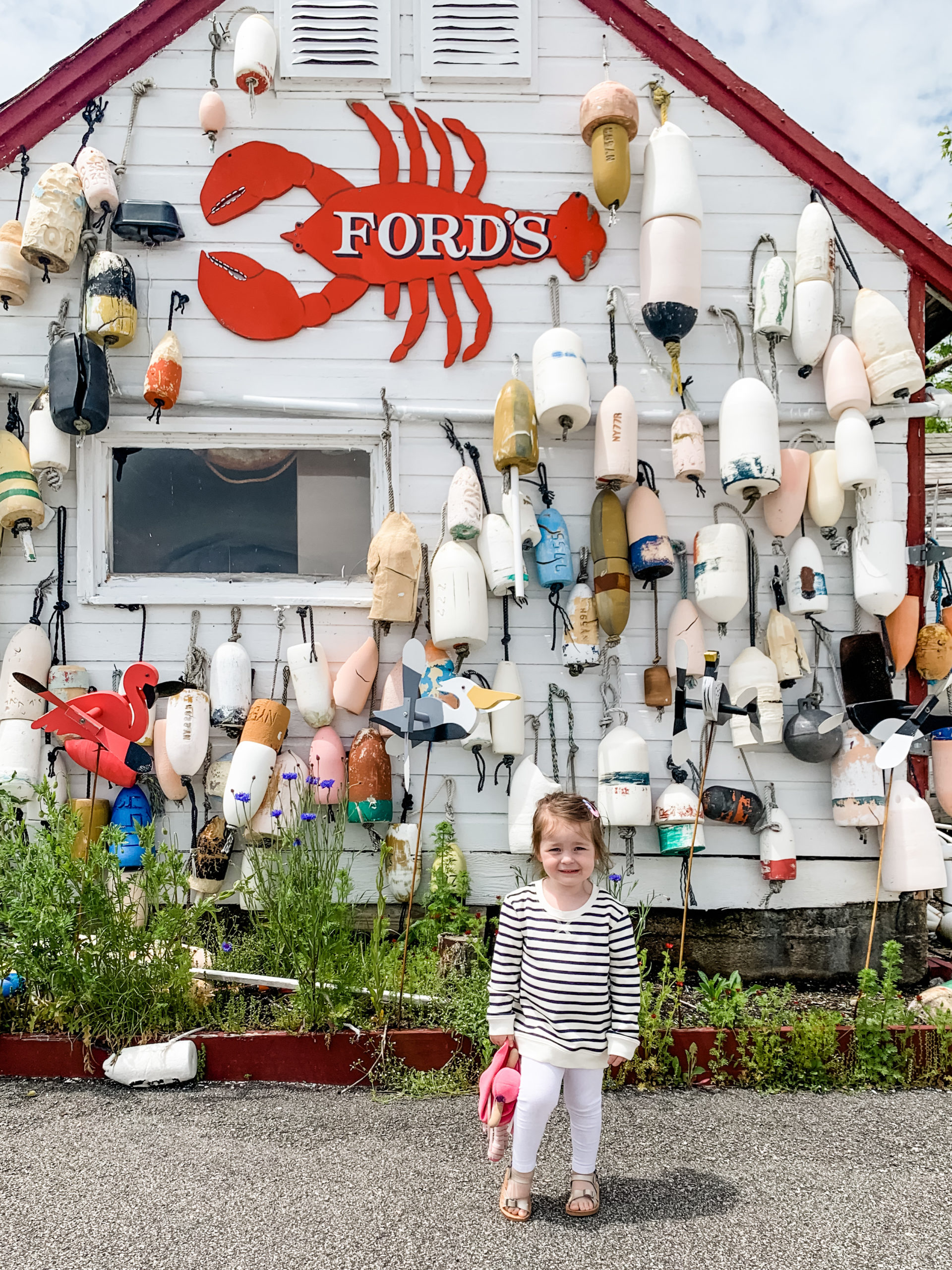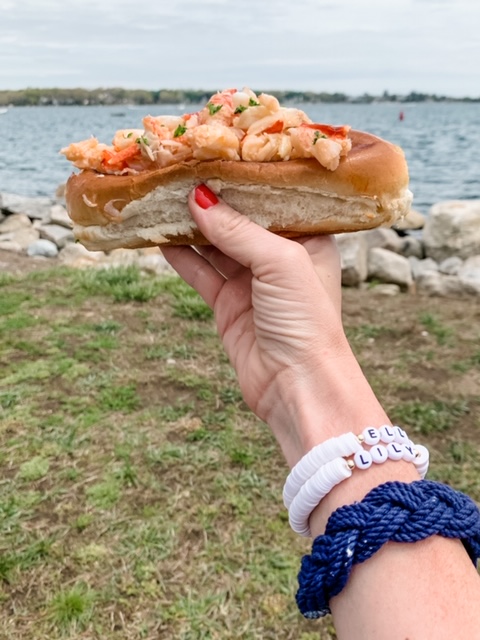 Elle's Nautical Sweatshirt – Sternlines, Kennebunkport Crewneck