The Cliff Walk is one of my all-time favorite Newport activities. It is a public access walk on the Eastern Shore that runs for 3.5 miles. The views are incredible. On one side there are endless views of the ocean and on the other side there are views of historic buildings, including the Breakers, the biggest Newport mansion previously owned by the Vanderbilt's, and Salve Regina University.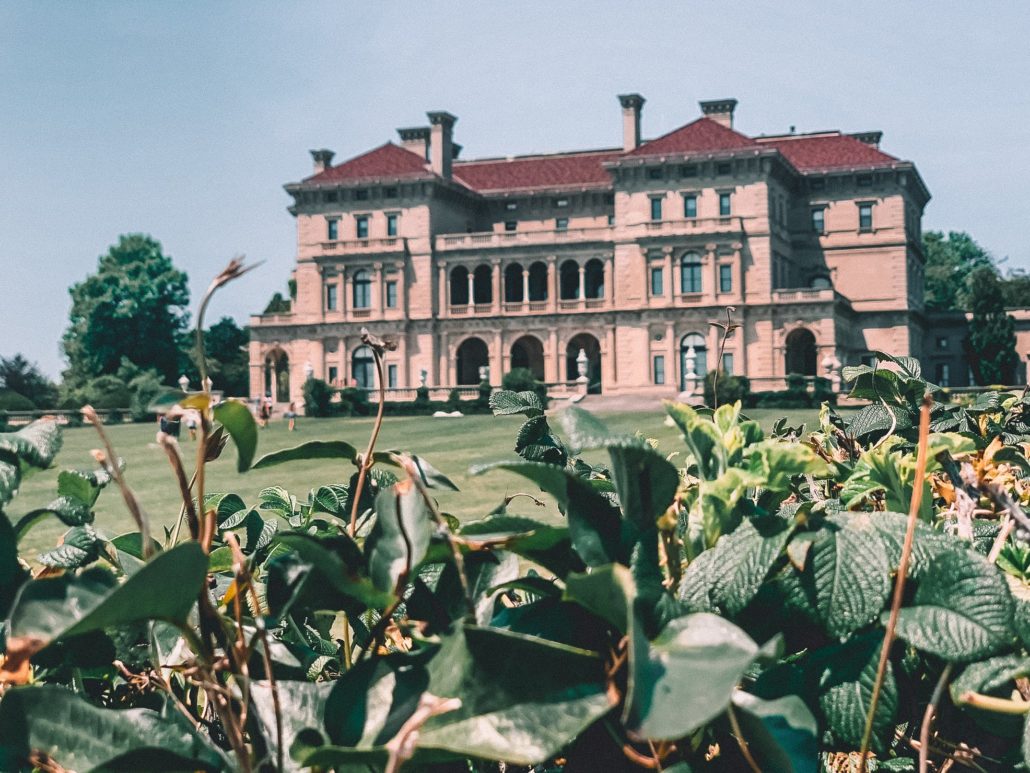 We took the girls for a day trip to Newport and decided to make the Cliff Walk and lunch the sole activities on the agenda. One thing we realized quick is the Cliff Walk is not the most kid-friendly activity! Ooops! I had been multiple times before, but somehow forgot how the nicely paved path turns into steep hazardous rocks about 2 miles in. There are also multiple stairs which made for quite the workout with two strollers. With a few adjustments we were able to successfully walk about 3/4 of the full walk.
We started the day by parking at Easton's Beach (175 Memorial Blvd, Newport RI). Parking was $25 for the day. The entrance to the Cliff Walk is only about .25 miles up the road and the walk starts by passing The Chanler, a gorgeous cliffside hotel.
We took in the views and breathed in the ocean air until we got to the first set of stairs. I would highly recommend wearing your baby if you can and leaving the stroller in the car. If it's not an option (for us it wasn't since Elle is too big for the carrier), then plan to get your workout on by going up and down the stairs a few times carrying the strollers. A few people passing by sensed our struggle and offered to help us out, which was super nice! We continued down the path until we got to The Breakers and then turned around.
To skip the stairs on the way back, we took a left at Shepard Avenue right before Salve Regina University. We took a right at the end of the road onto Bellevue Avenue and then a right at Narraganset Avenue. At this point, we got back on the Cliff Walk. This route skips all the stairs and made for a much easier walk back!
After our walk, we headed to the car and drove to the Newport Lobster Shack, a casual seaside food truck serving delicious lobster and seafood dishes. There is also free parking for patrons!