When the warm weather hits, I always make a point to drive to one of our favorite coastal towns – Essex, CT. This time of year, all the flowers along Main Street are blooming and the Connecticut River is filled with boats passing by. This afternoon we parked on Main Street and strolled down to the water passing the charming shops and historic homes on the way. Instead of yellow street lines, Essex has red, white and blue lining the roads, one of its added charms. Starting off down Main Street, we passed a few of my favorite stores, J.Alden Clothiers, carrying New England classic clothing, and Toys Ahoy, which has assorted gifts and toys for the kids.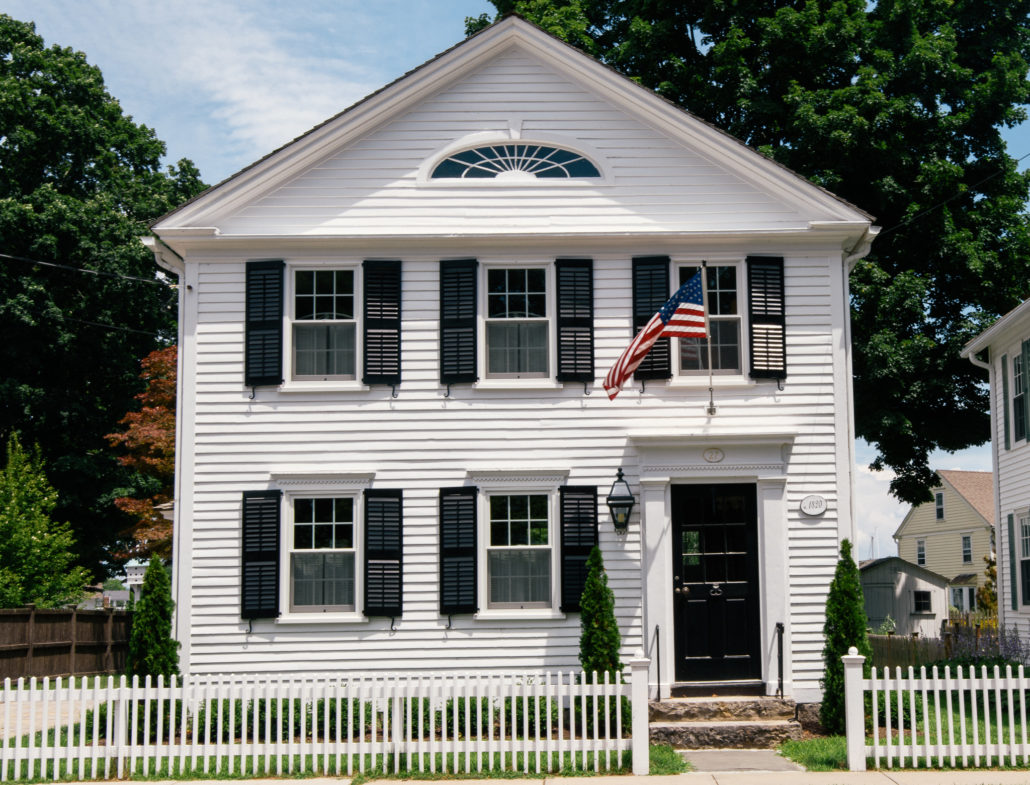 Once we got to the water, we sat on the benches eyeing all the boats passing by. The Connecticut River Museum is located at the end of Main Street and shares the history of the Connecticut River. When the Museum is fully functioning, it offers river cruises on the Onrust, a re-creation of a vessel built in 1614.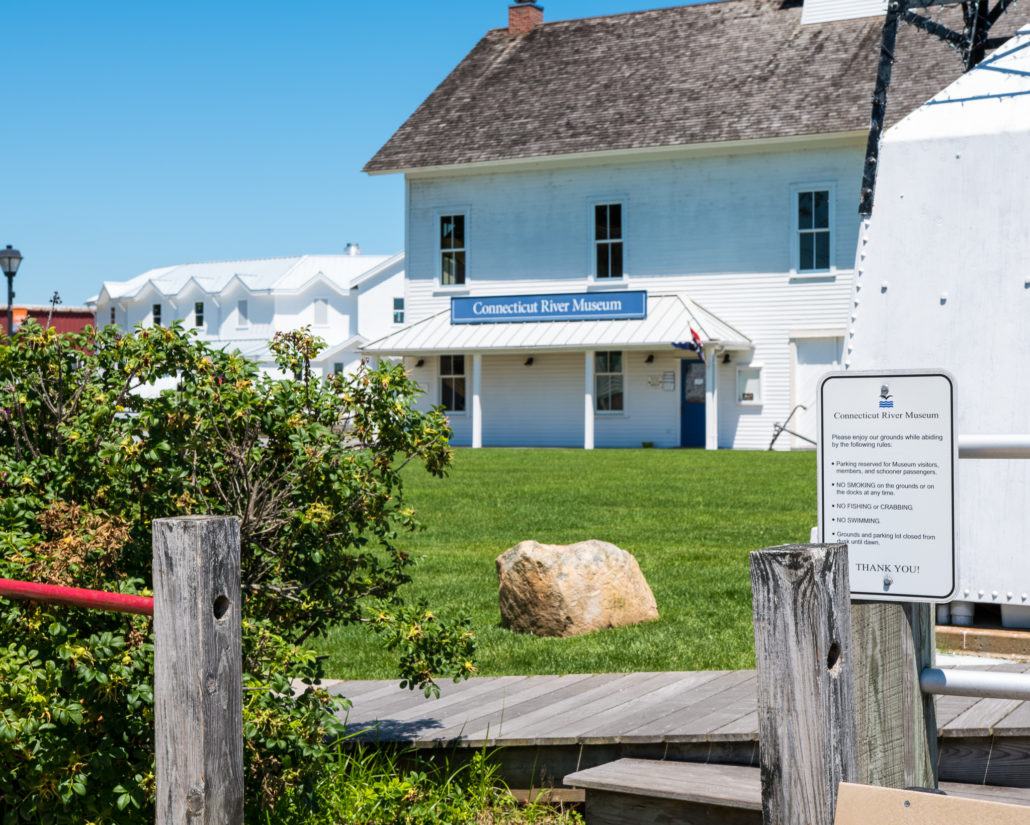 After taking in the water views, we decided to order take-out for lunch from The Griswold Inn, one of my favorite Essex establishments. Referred to by locals as "The Gris", the Inn opened in 1776 making it one of the oldest continuously operated inns in the country. I especially love visiting The Gris during the holidays to hear the carolers sing and eye all the decorations. Once our food was ready, we walked to the Essex Park and took in more views of the water. This park has plenty of shade, a pergola, and picnic tables making it an ideal spot to set up a picnic lunch with the family. We sprawled out, dined on fish and chips and a cobb salad from The Gris while the kids played in the grass.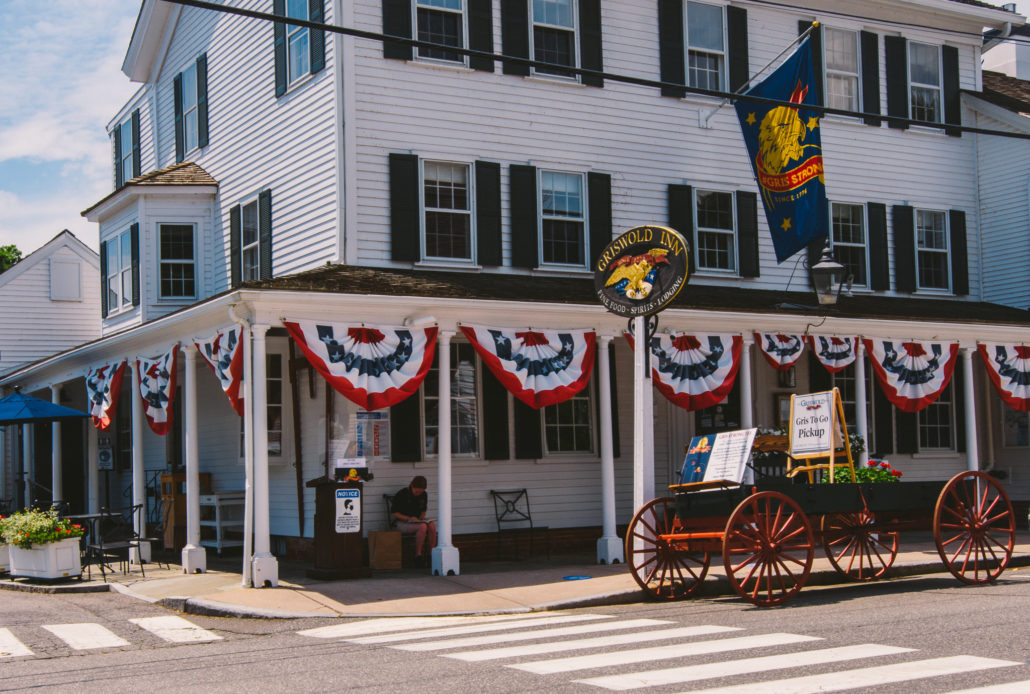 After lunch, I grabbed an iced coffee at Essex Coffee and Tea Company to combat the heat and we walked a few more blocks admiring more of the incredible homes before taking off for the day. The homes have so many special details, like festive flags, hydrangeas poking through the white picket fences and perfectly manicured driveways. Until next time, Essex!