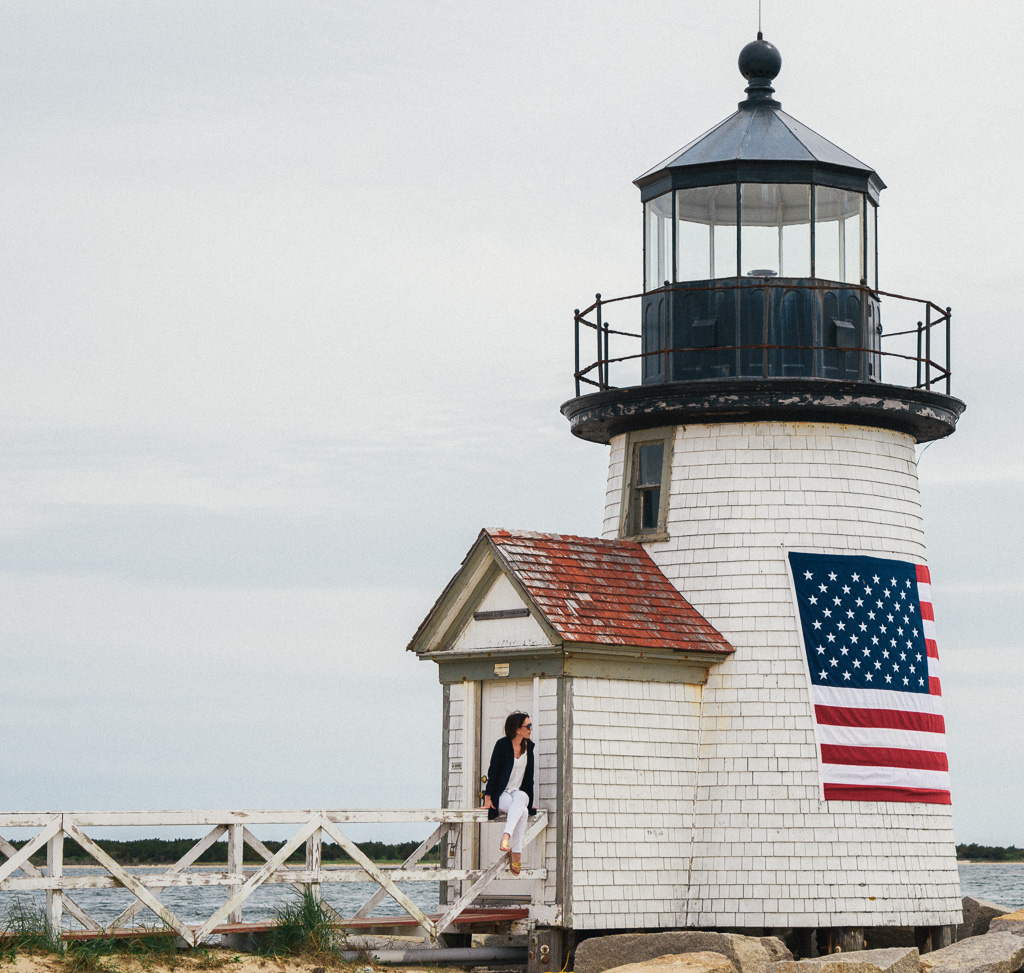 I am not sure how I've never been to Nantucket previously. Rob & I have vacationed in the Cape many times and I've also been many times growing up, but for some reason I've never taken the short ferry ride over to the island. On this recent trip to the Cape, we finally scheduled it in and were lucky enough to have Grandma babysit Elle girl for the day (ps – thank goodness for Grandmas!), so not only was it my first time to the island, it also turned into a day date with Rob which is few and far between these days.
Itinerary: Nantucket Day Trip Guide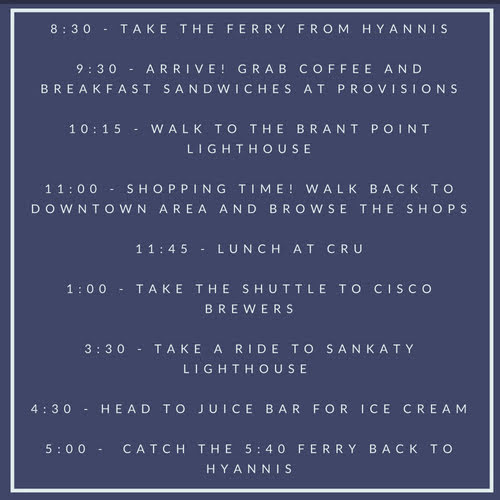 ---
Getting to Nantucket
Ferry Time 8:30 AM – We took a ferry ride from Hyannis, MA (Hyline Cruises). The earliest ferry was at 6:10 am, which was a little bit too aggressive even for us. We opted for the second ferry out and were in Nantucket by 9:30 am. We did make reservations beforehand, as the ferry times/availability will likely depend on the time of year you go.
Breakfast
We got off the boat and I immediately could sense the New England charm of Nantucket. There were cobblestone streets every where you looked, charming boutiques, and boats docked in the water. We arrived at 9:30 am and headed to Provisions for coffees and breakfast sandwiches. Provisions would also be a great place to stop for a quick sandwich at lunchtime. Later in the day, I grabbed a cappuccino at Handlebar Cafe which is a another place I would recommend for a pick me up.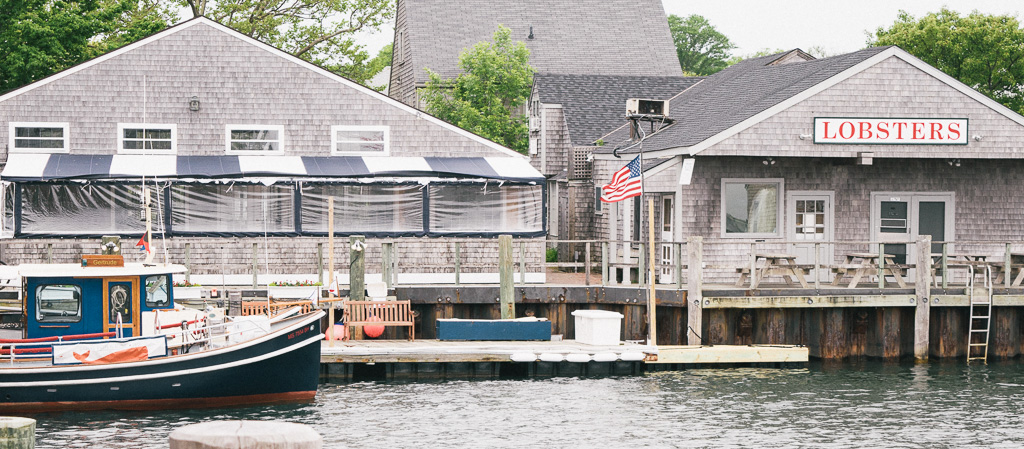 What to Do
(1) Lighthouses: There are three lighthouses throughout Nantucket and I was able to see two of them throughout the day. After we grabbed our coffees, we walked to the Brant Point Lighthouse – about a mile from where the ferry drops you off. It was a short walk and if your only in Nantucket for a day, this would be the easiest one to see. The lighthouse is located on a small beach that we were able to walk around. The day started off a little chilly, so not many other people were there (which meant we essentially had the beach to ourselves while we finished off our coffees – bliss!).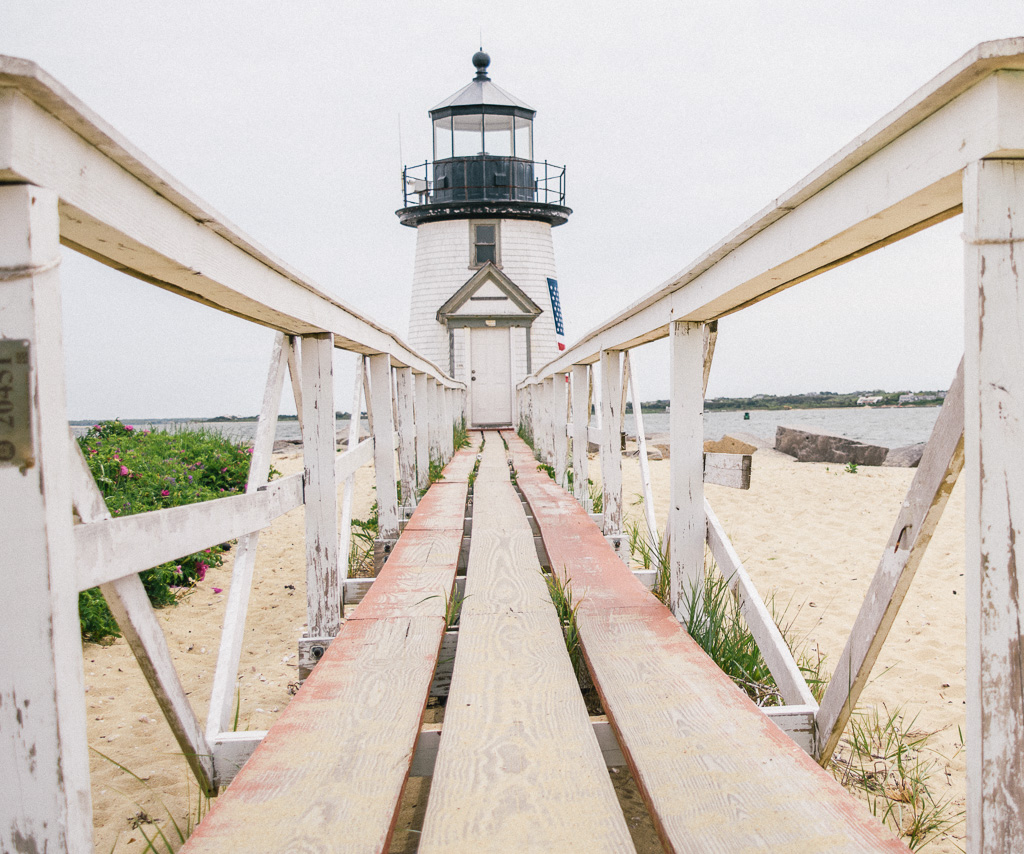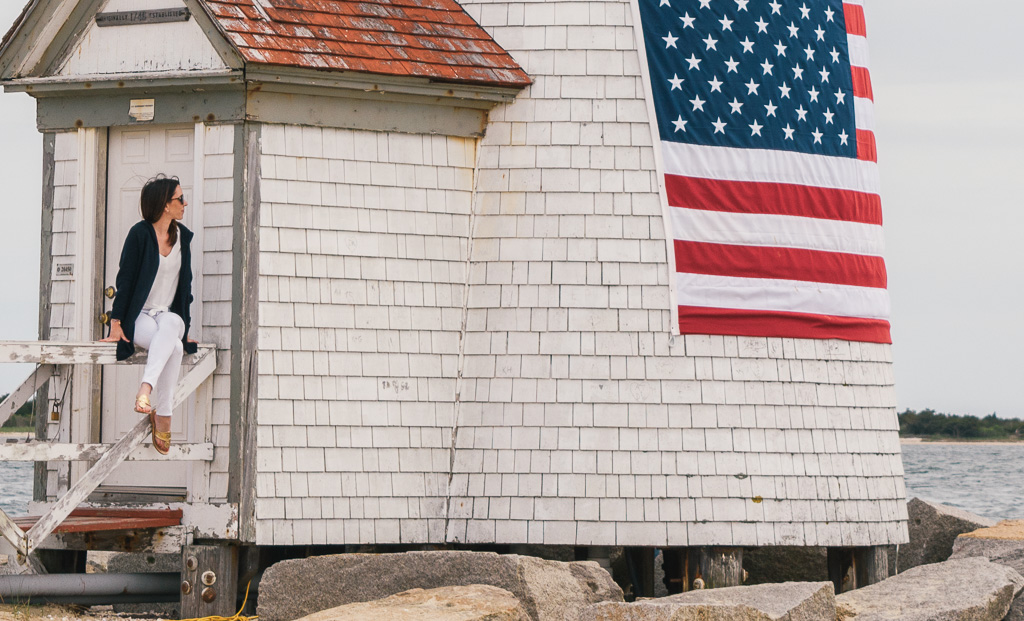 (2) Shopping: There are so many cute boutiques throughout Nantucket. I could of probably spent the day shopping, but with the limited time, I could only stop in a few. Rob patiently waited for me outside! ha! One of my favorites was Skinny Dip Nantucket – full of unique brands and the classic navy Nantucket embroidered sweater. I also stopped in Follain to browse the natural skincare. Some of the other cute boutiques I spotted were Milly & Grace, Salt Boutique, and CJ Laing.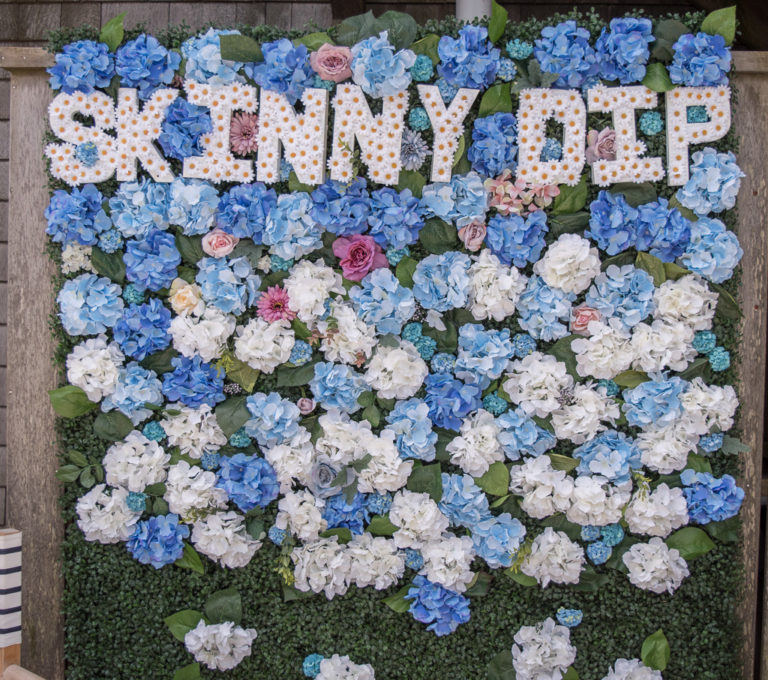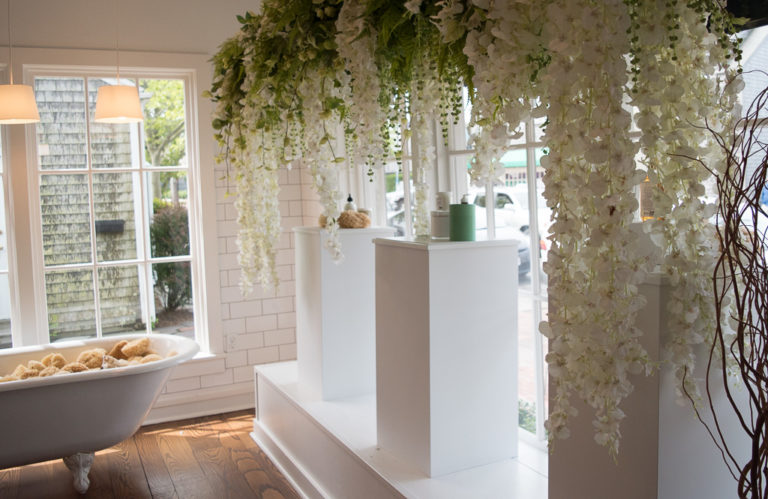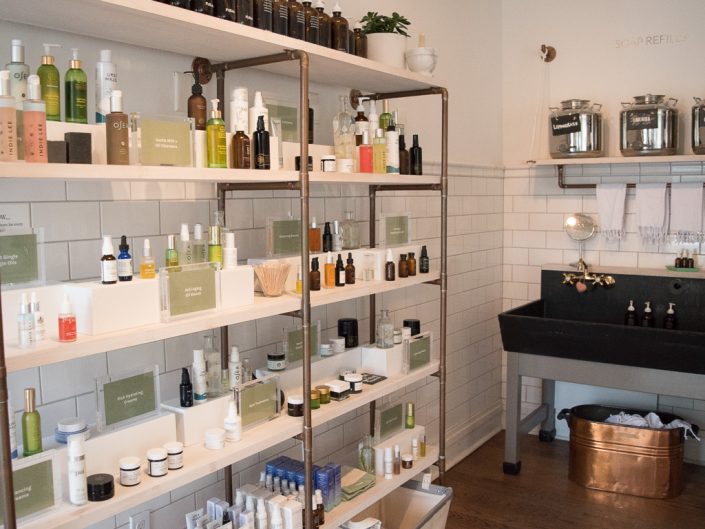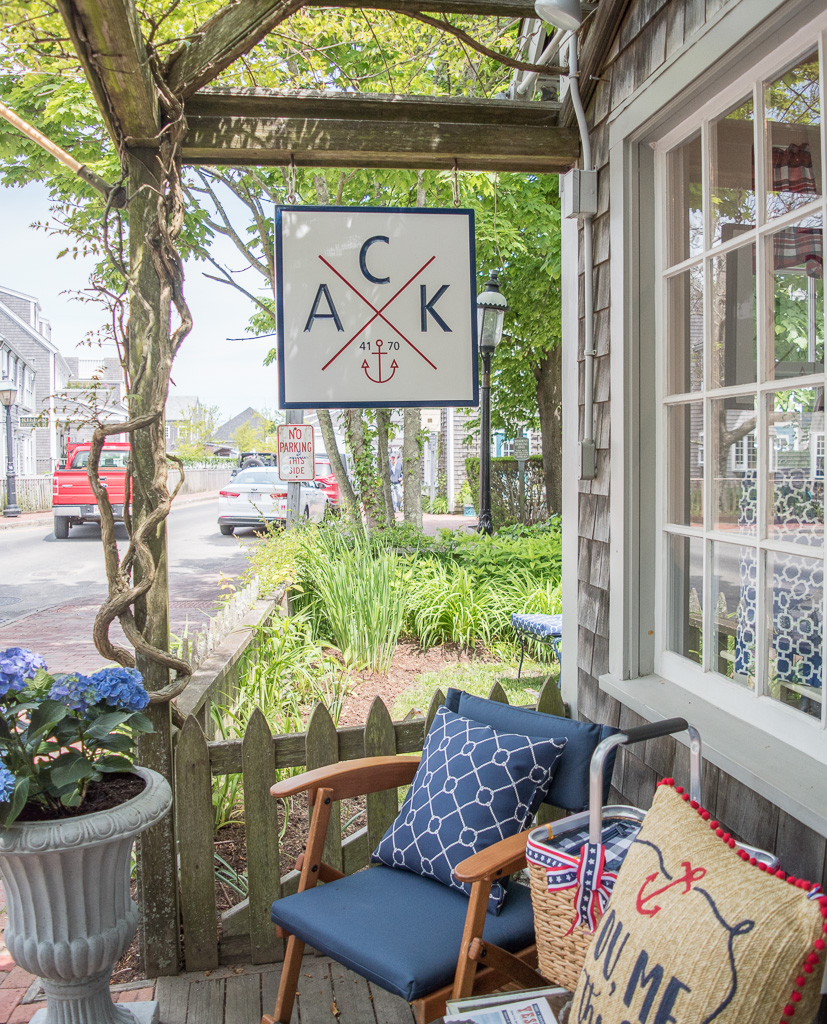 (3) Eat, Eat, Eat!: There are so many options for food and given we only had the day we could only experience a few. After shopping, we had a reservation at Cru. Cru is right on the water and it really feels like your are dining on a boat – in a good way! It is super stylish and I can imagine dinner there is phenomenal. I sipped on a spicy bloody mary, had fresh oysters and the New England clam chowder, all while looking out at the boats in the basin. There is also a great patio to dine outside on.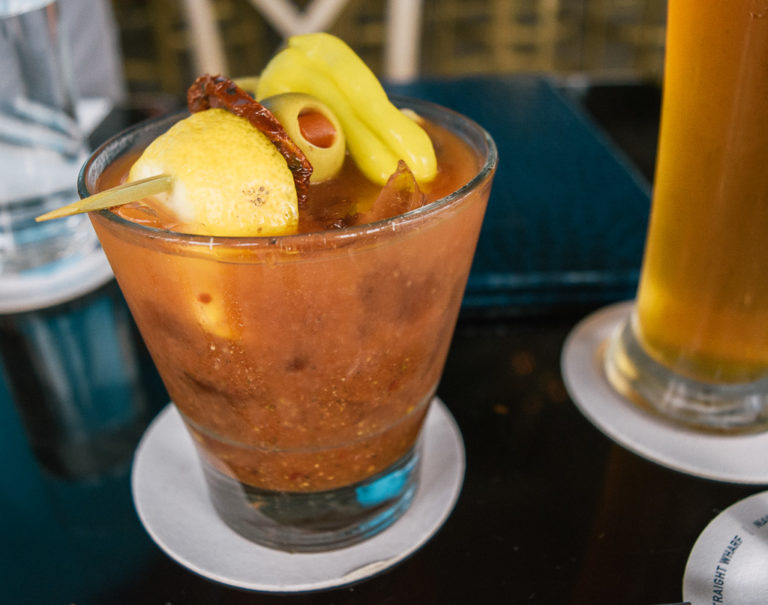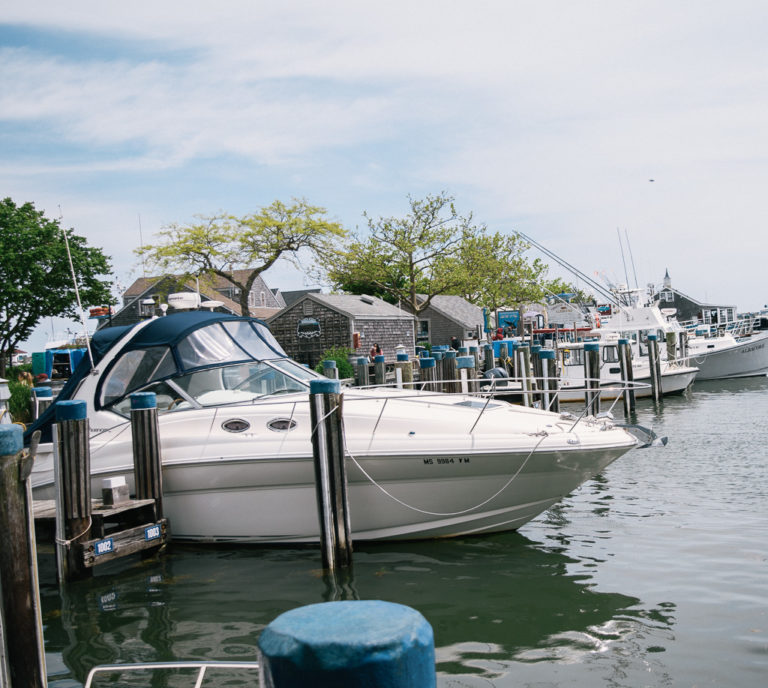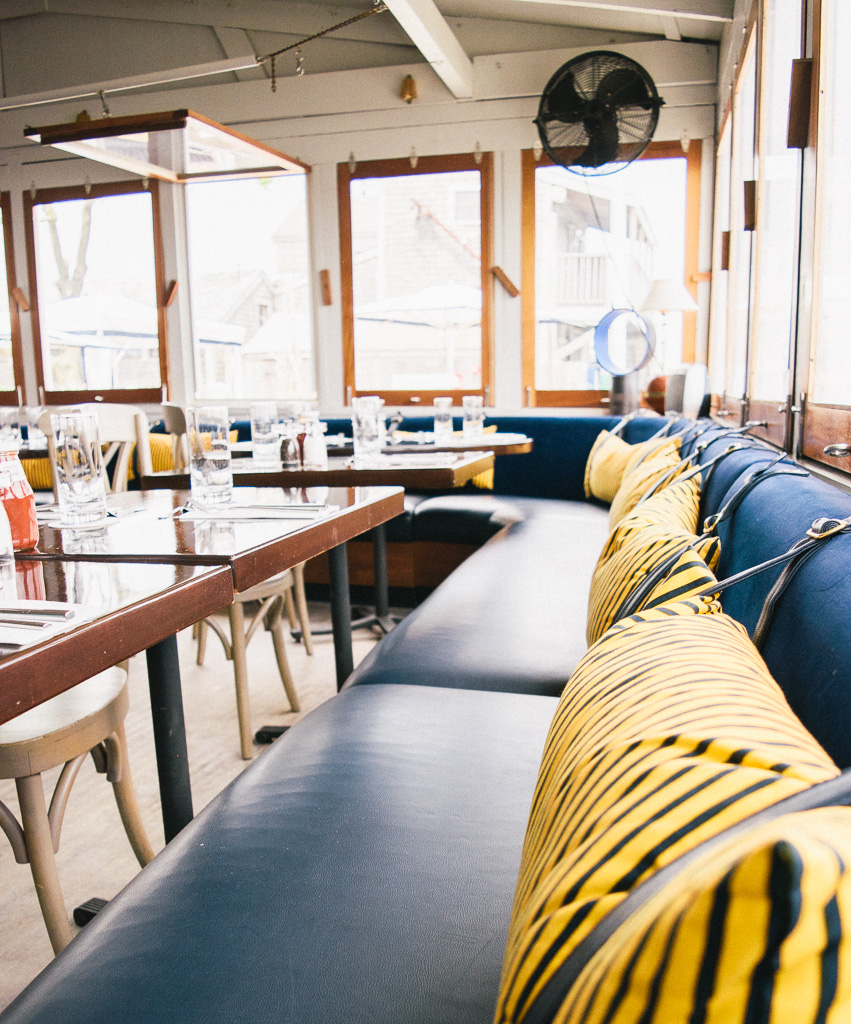 (4) Drink – Cisco Brewers: After lunch, we headed to Cisco's, a Nantucket staple, and by far one of my favorite parts about our day (and not just because of the beer, wine, frosé and all the other plethora of drink options!). Just as we got there the sun came out which made the visit even better! Cisco's is a winery, brewery, and distillery all in one, and there are tastings to be had at all so there really is something for everyone! Cisco's is located on the opposite side of island, but there is a free shuttle from the Visitor Center to bring people back and forth from town and I also noticed a lot of people biked over there as well (and Uber is always an option!). Cisco's sits on a beautiful farm, is filled with food trucks (they had a raw bar that looked amazing!), live music, and plenty of seating. Next time, we would probably just grab lunch right there. Rob & I did a wine tasting which was great. They have a ton of options of both reds and whites. My favorites were the Sconset Rosé and Peach Sparking Wine. We then sipped on the Gripah (one of Cisco's beers with hints of grapefruit), chatted with new friends we made, and basked in the sun. Afternoon made! (I didn't get too many pictures while I was there, but trust me it's worth a visit!)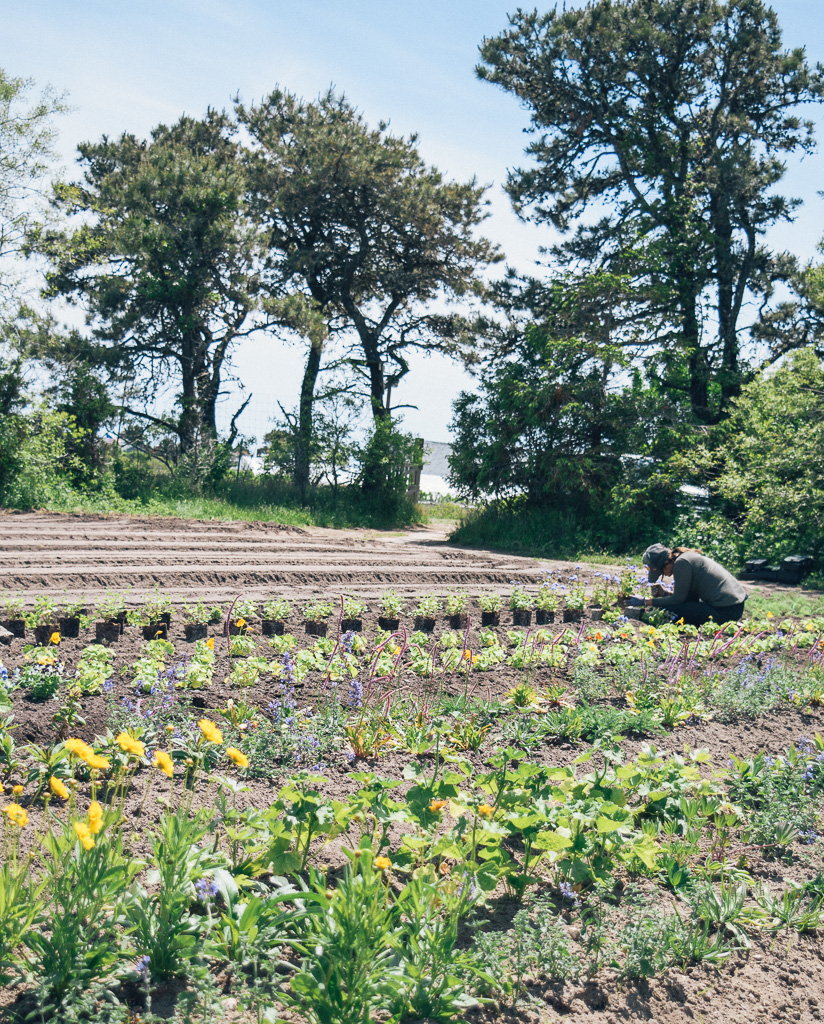 (5) Dessert – The Juice Bar: Before we left for the evening, we headed to the Juice Bar for some ice cream. It was everything I had imagined – fresh, delicious, and the homemade waffle cone was oh so good!
Prior to the Juice Bar, Rob & I made one more stop at the Sankaty Head Lighthouse in Sconset. We took an Uber out there since it is pretty far from the downtown area. Honestly, we rushed to fit this one in because I knew it was one of the iconic lighthouses on the island. Next time we go, I would love to go see this again and spend more time touring the area.
Depart 5:40 pm: We took an Uber back into town, got our ice cream, and then sadly headed back to the ferry (with my one souvenir in hand – my nantucket navy sweatshirt). Be careful prior to buying any of these – I saw these at a lot of different shops for a large range of prices. Mine was only $25 and is super comfy! After my first visit, I already can't wait to go back. I would love to spend a few days checking out the beaches, trying some more restaurants, and browsing the shops. Ah, till next time!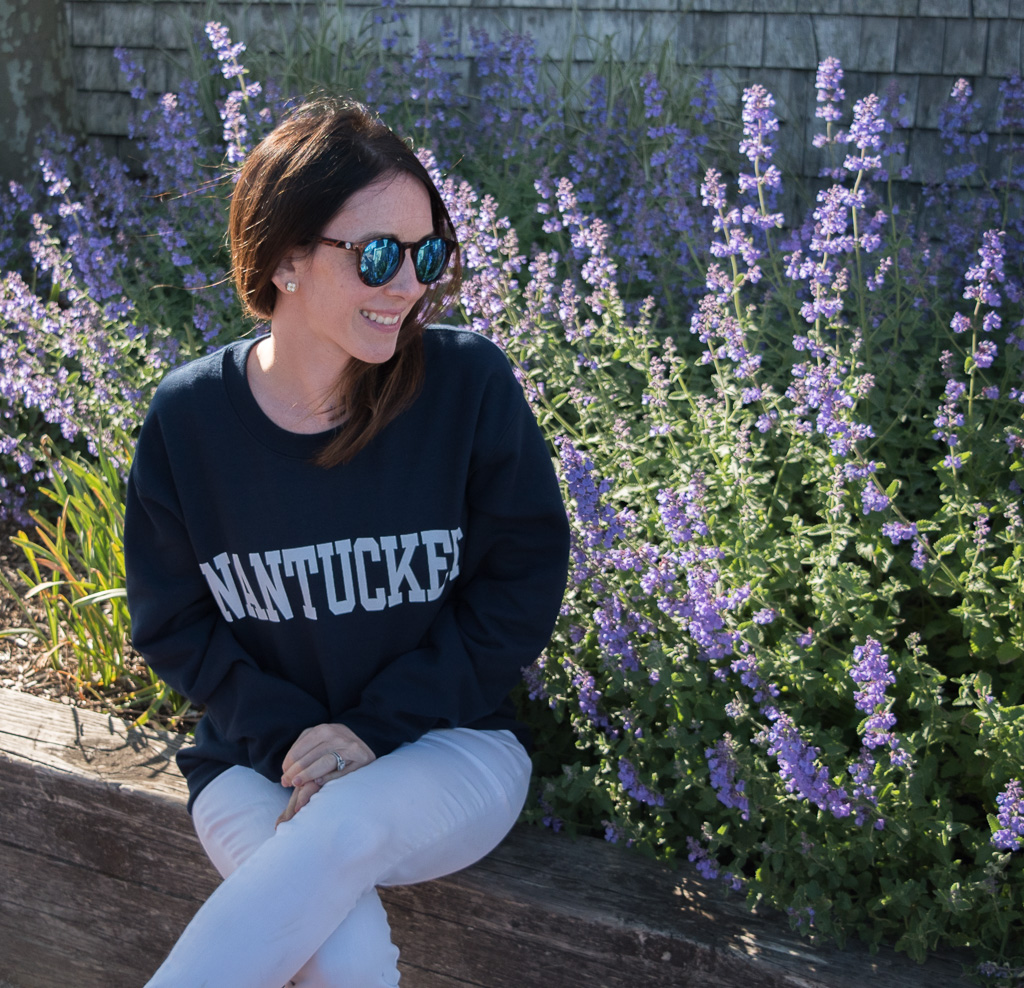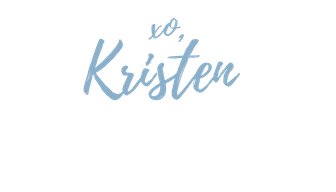 White Top: Madewell, Navy Long Sweater: Cabi, Sunglasses: Tuckernuck, Hat: Halogen