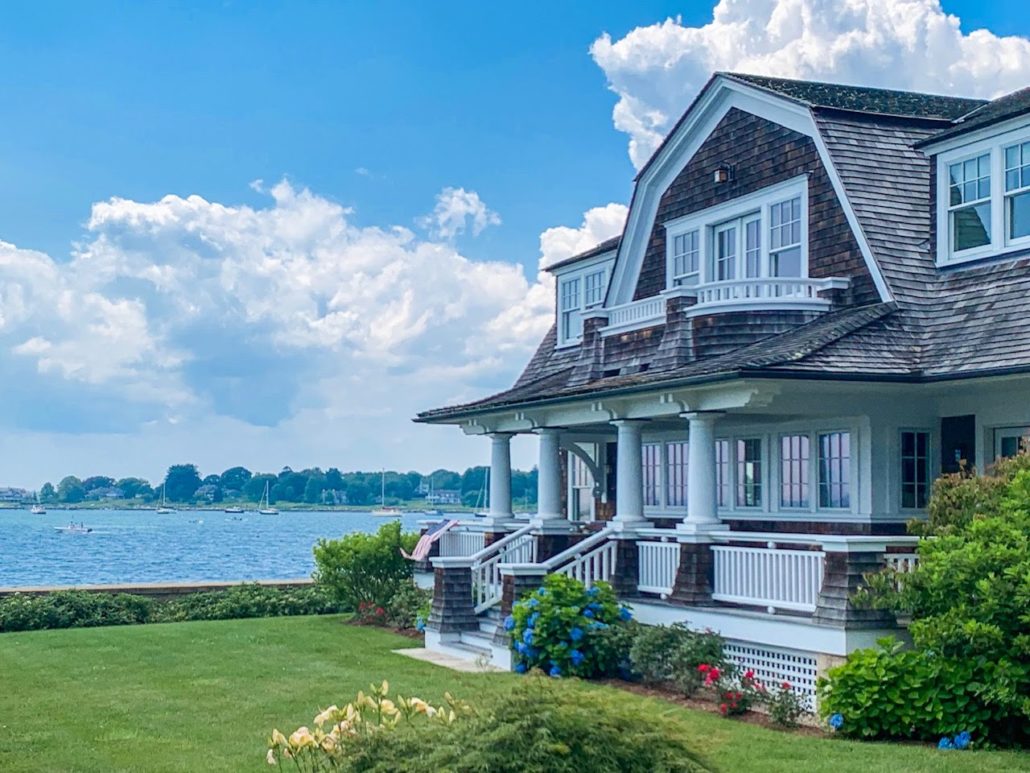 1) The Location
To start, Stonington is in an ideal spot for a visit – located in between New York and Boston and a stones throw away from downtown Mystic (which I wrote all about here). It is situated on a little peninsula with views of Fisher's Island Sound and Little Narraganset Bay.
2) The New England Homes
One thing you probably have noticed if you follow my Instagram (@kristentdavis) is that I love historic New England homes. The older homes that have so much curb appeal and have been beautifully kept through the years. They often have cedar siding, window boxes, flowers galore, and American flags hanging out front. Well, if you are a sucker for these glorious houses, Stonington needs to be added to your bucket list. Stonington was founded in 1649 and this historic coastal town has all those charming homes you can imagine. Start by walking down Water Street to the Lighthouse Museum. You will pass so many pretty houses and views of the water on either side.
3) The Wineries
Stonington has three wineries that are part of the CT Wine Trail, including my all time favorite – Jonathan Edwards Winery. Jonathan Edwards Winery uses both Connecticut grapes and Napa grapes bringing everything I enjoy about Napa Reds back to New England. Not to mention the winery has stunning grounds and the best events. Other wineries to check out on your visit are Saltwater Farm Vineyard, the closest to Stonington Borough, and Stonington Vineyards.
4) Eat & Drink on the Water
There is nothing more delightful than having a meal with a view. Since Stonington is situated on a penisula, it has views of the water everywhere you turn. For a casual meal and a good option for families, check out the Dog Watch Cafe right at the end of Water Street. There is an outside bar and corn hole set up during the summer. Another option right on Stonington Harbor is Breakwater Cafe. The views are everything!
5) Flowers, Flowers, Flowers
The streets of Stonington are lined with exquisite flowers in all shades of blue, red, and white. It's like a glimpse into a beautiful garden, but the best part is its all free! Not to mention, this quaint town was voted one of the top ten prettiest coastal towns by Yankee Magazine!